Your gardening and landscaping specialists
Bacchus Marsh Sand & Soil is dedicated to providing Bacchus Marsh, Moorabool and Greater Western Melbourne areas with landscaping and garden supplies, to the residential, landscaping, construction and building industries. By using our many varieties of attractive river pebbles, crushed rock, toppings, mulch and soils, you can have a thriving and beautiful garden of which you can be proud.
Christmas Trading
Close Friday 22/12 at 3.00pm
Re-open Tuesday 02/01 at 7.30am
Opening Hours
Monday – Friday 7:30am – 5:00pm
Saturday 8:00am – 1:00pm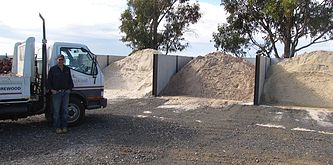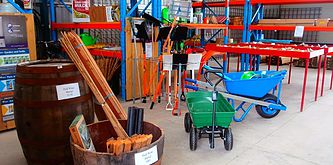 Add another garden area calcuation to the quantity
 Our wide range of products include:
• Redgum Firewood
• Sands
• Crushed Rock
• Cement Products
• Soil
• Decorative Rock
• Timber Sleepers
• Mulch
• Concreting Supplies
• Garden Tools
• Hire Equipment
Our team members at Bacchus Marsh Sand & Soil are happy to provide you with pricing, measuring and friendly advice over the phone. For your convenience we offer a prompt delivery service.